A
condensed art
. In a form of the thumbnail. In the box… or in the suitcase. The greatest way to travel with art and to have it always by your side. It could seem weird and totally impossible to realize, but the reality is, as usual, so close to our dreams that sometimes it slighly pulls away our imagination. And it isn't nothing new that
Marcel Duchamp
was the one who invented the idea of a modern
Wunderkammern, a cabinet of wonders
. His concept was quite simple: put the artworks in miniatures to the wooden box with the aim to roast the art market and the whole process of the institutionalization and the control of art. It was called
Boite en Valise
and set the form of a complex and, at the same time, self-referenced, artwork - let's say a contemporary conceptual
Gesamtkunstwerk
(
CCG
!!!).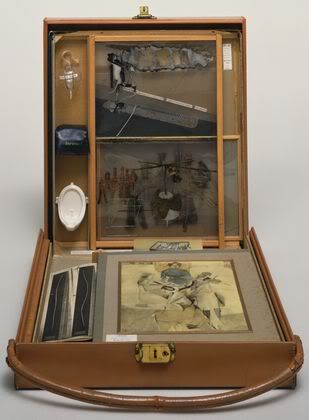 Boite en Valise
. 1936
Another significant piece of art on that field of interests was
Merzbau
made by
Kurt Schwitters
which we can relate with the works of a polish young artist,
Monika Sosnowska
. The concept was "a bit" (sic!) different but the point was the same – to create an art unity in one piece, to make something unmitigated, absolute and total. That's the
total war in art
. I'm ecstatic!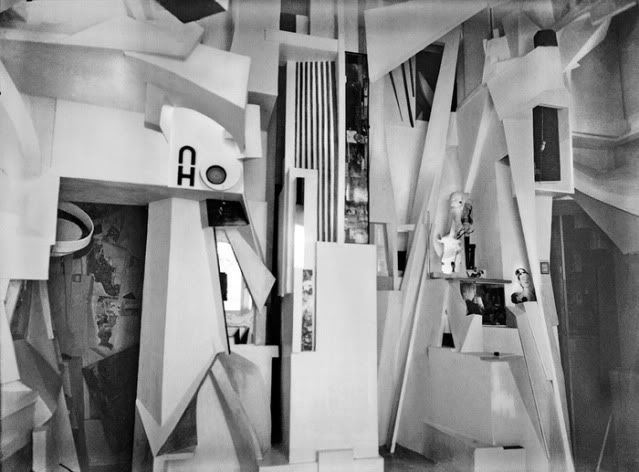 Merzbau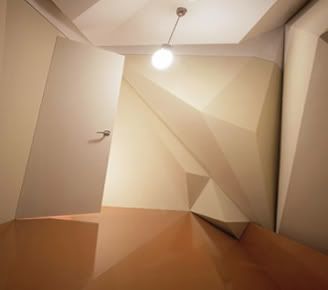 Monika Sosnowska.
Tired Room

And the last, but not least: Museum of Drawers made by Herbert Distel who actuated as a curator and gathered works of Jospeh Beuys, Sol LeWitt, John Cage, John Baldessari, Valie Export, Marcel Broodthaers, Lawrenece Weiner and Alan Kaprow, between others, in one cupboard. The museum is converted here in an artifact and forms a piece of art combined with other artworks of famous artists. A conceptual Wunderkammern which we can compare with a doll-house, which was the base for the creation of the Apolonia Art Gallery. The main concept here is the idea of a open form elaborated by Oskar Hansen.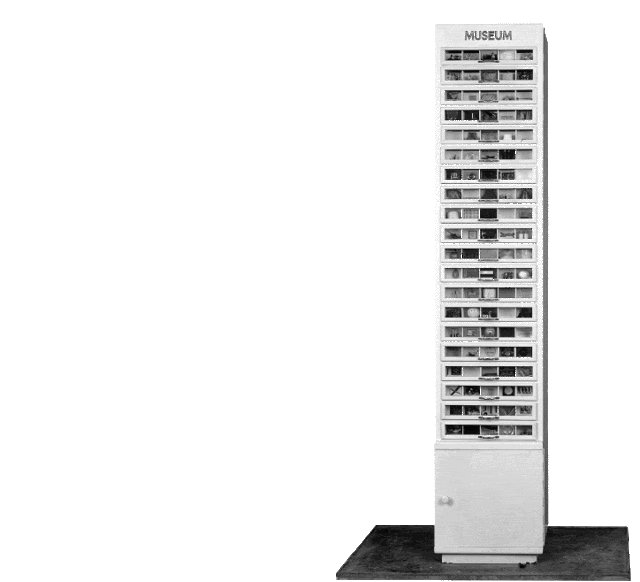 Museum of Drawers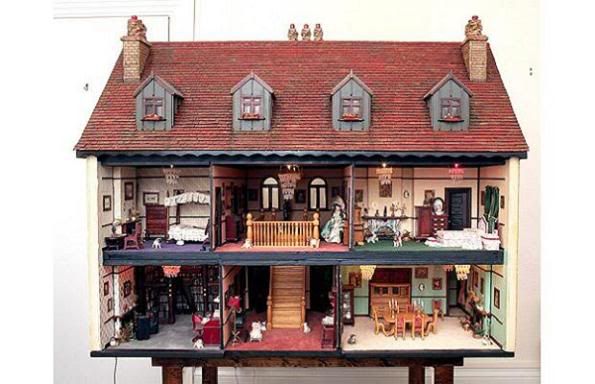 Doll-house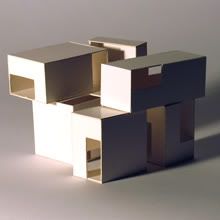 Apolonia Art Gallery
: six cubes for the gallery-game

A similar artwork was made in the group Art & Language: Index 01.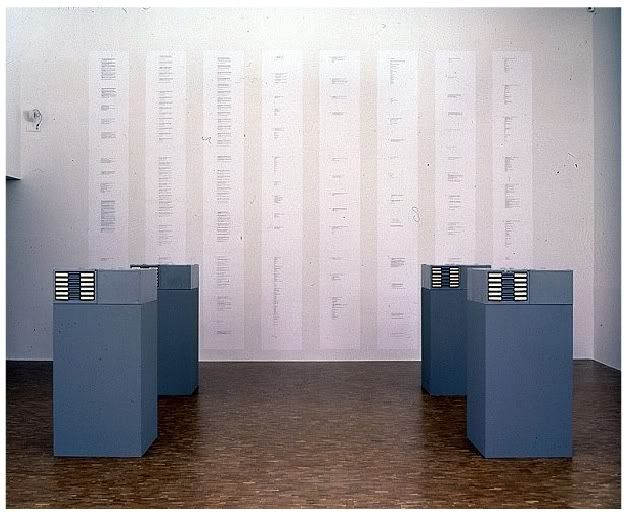 Index 01
Today Claudio Parmiggiani is famous for his works which "tease" the art-world.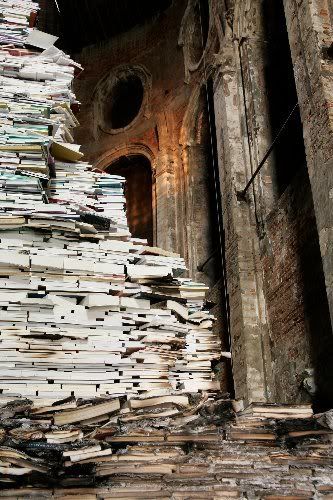 Claudio Parmiggiani.